Modern Farmhouse | The Bunkers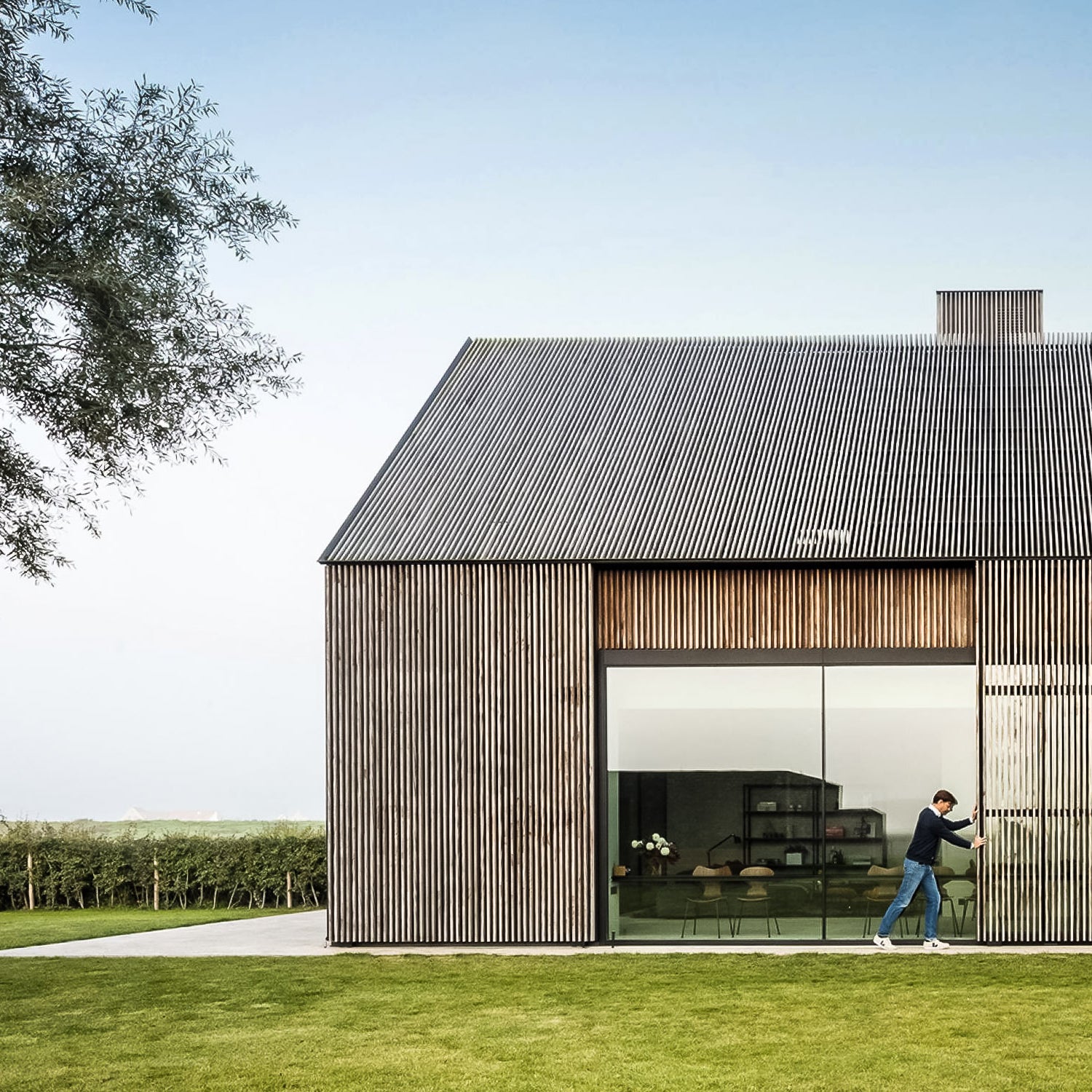 Modern Farmhouse Living
Home Design By
Govaert & Vanhoutte Architects

This stunning modern farmhouse is situated among vast fields and quiet sheep herds in Belgium. Axel De Bisscop fell in love with the original abandoned 18th-century fort and adjoining farm in 2012 when it came up for sale. He began ambitious plans to convert it into a private residence, and a five-room bread and breakfast. Architecture firm Govaert & Vanhoutte were hired to renovate the two principal brick buildings – a farmhouse and a barn, which had once been the fort's watch house and jail. This was meticulously re-crafted using a sequence of slatted timber screens, glass walkways and brick cladding.
Interior designer Kristof Goossens went to work with the buildings' lofty interiors of concrete, timber and stone with deeply set grey sofas, thick-piled rugs and wire chairs. At the heart of the building is a sleek black powder-coated steel kitchen specified by Vipp. The owners also worked closely with the kitchen specialists on the lamps and a sophisticated rack system, which can be seen throughout the residence.
The development also has an incredible underground addition. With Belgium's cold winters in mind, a tunnel was dug to connect to the lap-pool and infra-red sauna. In true farmhouse style many of the original stone bunkers (built around the First World War) encircling the grounds now house chickens, sheep and bees which supply the dining table with honey and eggs.

Book a stay - The Bunkers
Architects - Govaert & Vanhoutte
Interior Design - Kristof Goossens
Photography - Tim Van de Velde


---
---
Leave a comment
Comments will be approved before showing up.